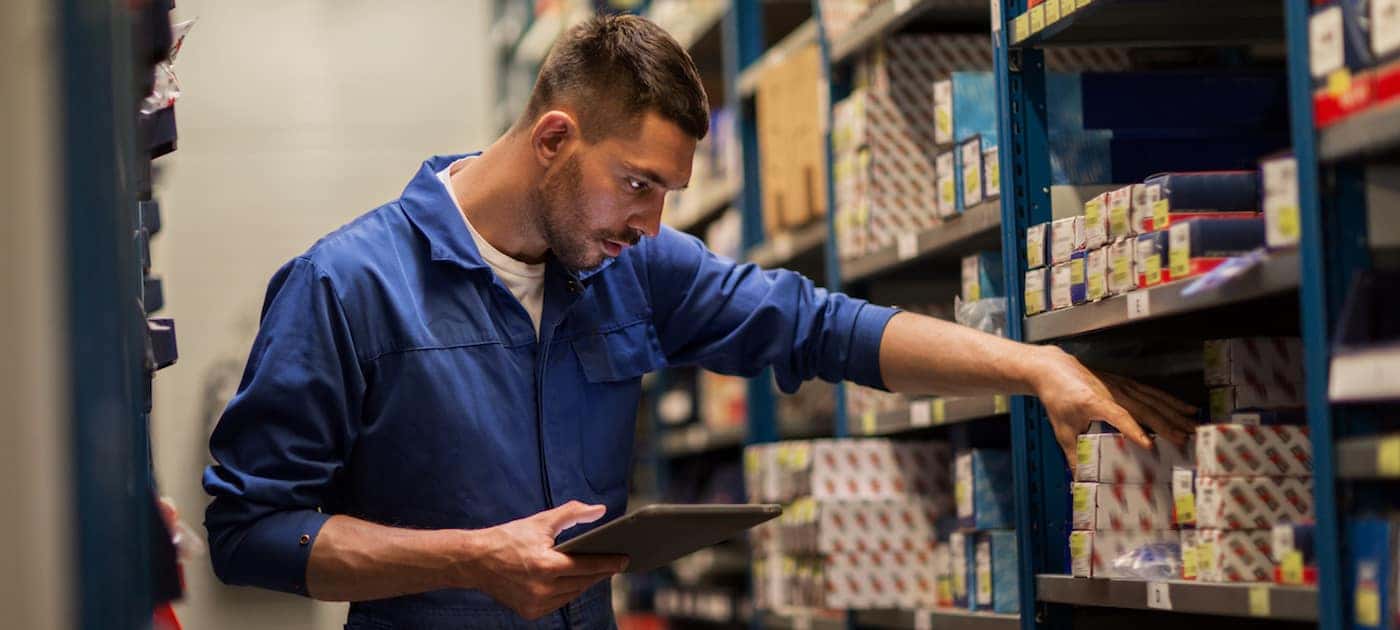 Drivers from Minot to Williston are coming to Ryan Family Dealerships for top-notch vehicle service performed by our certified technicians. Many drivers want to learn more about OEM parts, and whether they are necessary or not. It is important to note that OEM car parts have been designed specifically for use in your vehicle right from the assembly line! Read on to learn more about how OEM car parts can help you maintain your vehicle from the skilled service team at Ryan Family Dealerships,
What are OEM Parts?
"OEM" is an acronym that stands for Original Equipment Manufacturer. These parts are the same equipment that your vehicle was initially produced with at the time of manufacture. One advantage of OEM car parts is that they have gone through a series of rigorous tests to ensure that they are going to meet stringent manufacturer quality standards. On the other hand, aftermarket parts are generally more affordable in price. Aftermarket parts are designed by a different company and are often able to be used in more than one specific model or brand.
Benefits of OEM Parts
Choosing OEM parts certainly simplifies maintenance by offering an exactly perfect fit and superior longevity. Are you in search of a particular part like a manufacturer's key fob? Ryan Family Dealerships can help you find the exact part you need without stress over quality concerns. When replacing a vehicle part with the same OEM part that was there before, you can rest assured that it is going to work the same way. As an added benefit, OEM parts come with a warranty, so you have that added protection if you need it.
Disadvantages of Aftermarket Parts
It is important for Bismarck-area drivers to note that aftermarket parts are produced by third-party manufacturers. While they may be less expensive in initial cost, their quality may not be as consistent across the board. This could lead to added expense down the road. Additionally, there is often a large and confusing slew of options to choose from. Simply put, many aftermarket parts are inferior in quality because they are made from lower-quality materials. In other cases, they have a cheaper design that doesn't offer a perfect fit. While many OEM parts come with a warranty, a majority of aftermarket parts do not. At the end of the day, your safest bet is to go with OEM car parts because you can drive on Williston roads with confidence, knowing they will work and their quality is guaranteed.
Choose Ryan Family Dealerships and OEM Car Parts
Are you ready to hit the Minot-area roads and just need the right OEM part to get on your way? Contact us, and our skilled team can either perform your vehicle's service or help you take home the very part you need to do the job yourself. Hoping to drive off in a new vehicle? Ryan Family Dealerships's extensive new vehicle inventory selection makes it easier than ever to find the right car for you. If you have service questions but can't come into our service center, our service tips can help! Learn why your car makes noise when you turn and more.